How to Remove DRM from iTunes Videos on Yosemite
OS X Yosemite is available for free downloading for all Mac users on October 16th, 2014. Let us see what have been improved in this new Mac OS.
Redesigned interface - refine the interface and every app, emphasize the content, more simple and so on.
Mac and iOS are connected like never before - make phone calls on Mac, continue on Mac what you did on iPhone and so on.
A new programming language - for app developers to build the next generation of apps and games
And More...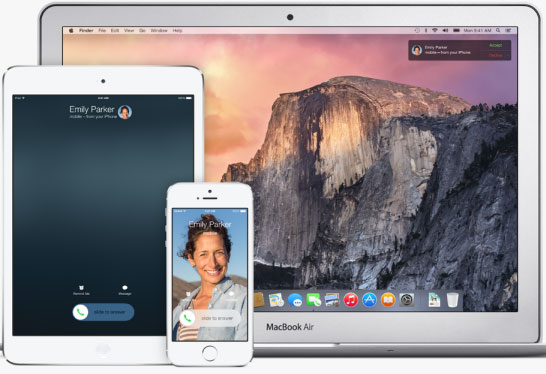 You have every reason to update your Mac computer to OS X Yosemite. But there is still a concern among people that some old apps of them including their DRM Remover for iTunes videos may not compatible with the new Mac OS. This concern does not come from nothing. Some Mac software failed to update them for Yosemite in time though five apps are confirmed by users to be compatible with Yosemite. M4VGear is one of the five apps. It keeps with the time and released version 1.1.1 to support Yosemite on July 3rd, 2014 right after the beta version Yosemite came out on July 2nd, 2014. Since version 1.1.1, M4VGear experienced two updates to fix minor bugs. Now with M4VGear's latest version, people can losslessly and successfully remove DRM from protected videos of iTunes 12 on Yosemite.
Other features of M4VGear you may be interested in
Keep iTunes rentals forever
Preserve all multilingual subtitles and 5.1 audio track
Support batch conversion
In the following, you will see a step by step tutorial on how to remove DRM from iTunes videos and the refreshed interface of M4VGear on Yosemite.
Tutorial: How to Remove DRM from iTunes videos on Yosemite
Step 1: Download and install M4VGear on your computer. Then launch it.
System Requirements:
iTunes: the latest version
Operating system: Mac OS X Yosemite
Step 2: Click "Add Movies" button on the upper left to choose one or several files from iTunes library to be added. Then Click "Add" to apply and the files you have chosen will appear on M4VGear interface.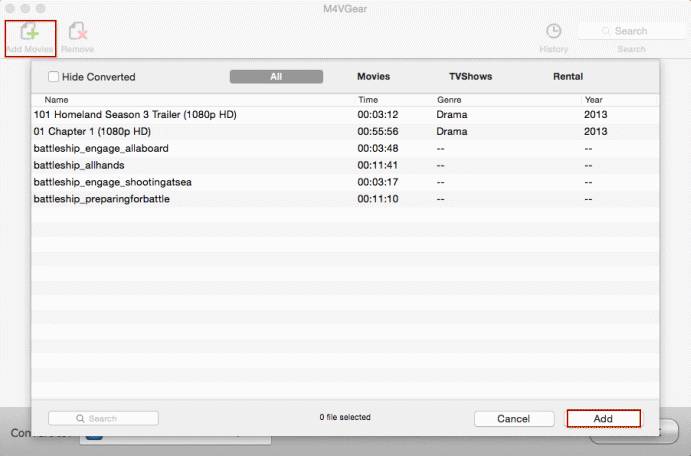 Step 3: If you have mindlessly added a wrong video to M4VGear for converting, you can first check the video and click the "Remove" button besides the "Add Movies" button to remove it from the converting panel.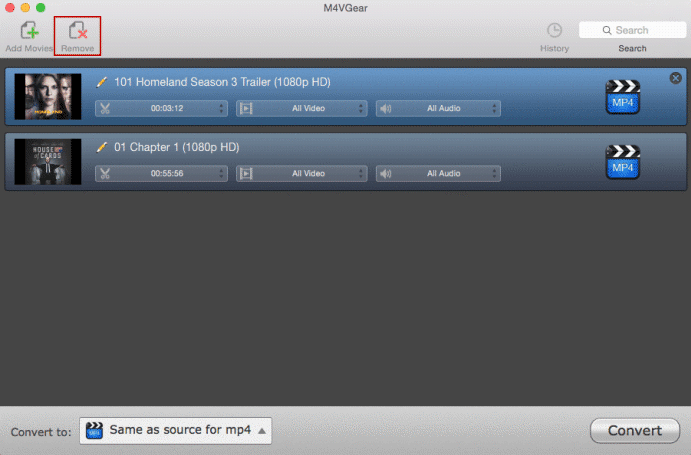 Step 4: You are also allowed to change the storing place for output videos. Go to M4VGear > Preferences to change the output directory for storing output videos.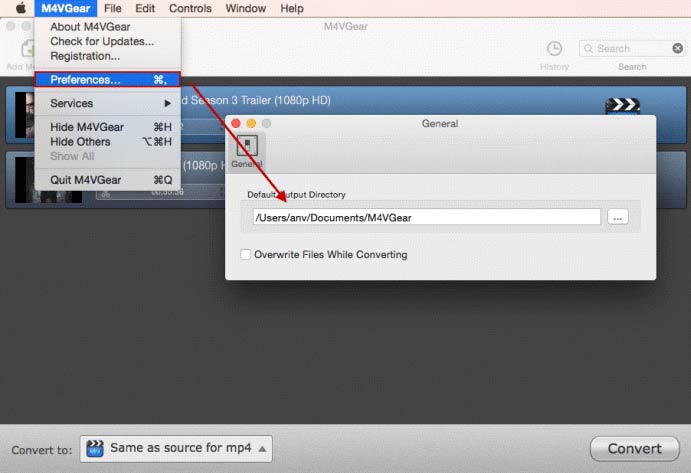 Step 5: Click "Convert" button on the bottom right to start removing DRM from iTunes videos on Yosemite.
Please Note: 5.1 audio track and All multi-language subtitles will be preserved by default.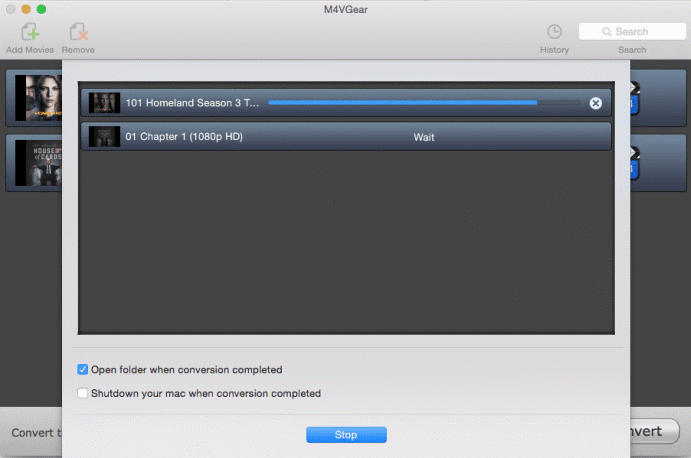 Step 6: On the Top of M4VGear, you will find a Clock icon with "History" written under it. Click it and you will find videos that are successfully converted by M4VGear. Now enjoy them anywhere and anytime you want!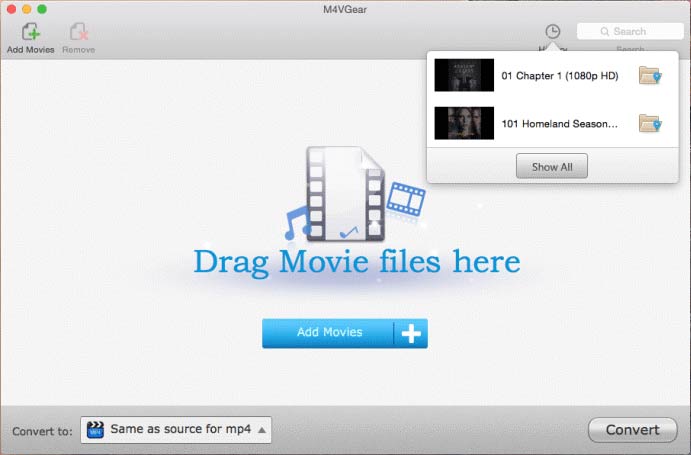 M4VGear for Windows is also available. Click HERE to learn more.